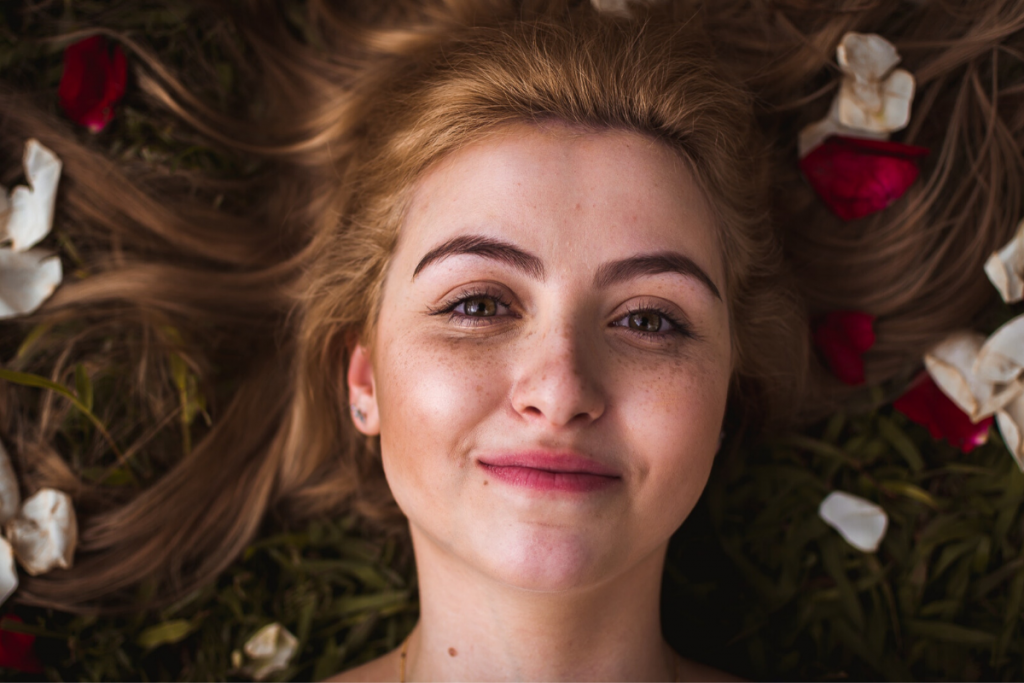 Are you tired of seeing age spots, wrinkles, or acne scars on your skin? Restore Beauty can help! We offer laser skin treatment in Fort Collins to reduce signs of aging and help you achieve your dream skin. We understand how frustrating it can be to deal with skin imperfections. Thankfully, laser therapy is an effective way to turn back the hands of time and remove hair. Our beauty experts will help you choose the right treatment plan based on external and underlying causes of skin imperfections.
What Are the Different Types of Laser Skin Resurfacing?
Most skin areas can be treated. Popular treatment areas are the face, neck, and decolletage though many people also treat the chest and hands. Laser skin resurfacing in Fort Collins is an excellent solution for laxity, pigmentation, large pores, fine lines, wrinkles, stretch marks, and scarring anywhere on the body. There are two types of laser skin resurfacing: ablative and non-ablative.
Ablative laser skin resurfacing removes the outer layer of skin (the epidermis) and heats the underlying skin (the dermal layer). The first ablative lasers removed up to 100% off the outer layer of the skin all the way to the dermis level. This resulted in little healthy skin tissue left behind, long downtime, and prolonged redness. Fractional lasers on the other hand, only remove a small percentage of the outer layer of skin and leave the healthy tissue behind. Lasers stimulate the growth of new collagen, promotes wound healing, amplifies the production of myofibroblast and matrix proteins such as hyaluronic acids, which leaves the treated areas tighter and smoother. Collagen helps your skin appear plumper and thicker.
Our CO2RE laser skin resurfacing is one of the most advanced fractional CO2 lasers on the market with more than six settings. The multiple settings allow us to do anywhere from full ablative treatment to a fractional treatment with only a portion of the skin. CO2 laser resurfacing helps with age spots, wrinkles, skin laxity, skin discoloration, and poor skin texture. It works by filling in acne and trauma scarring, deeper wrinkles, and uneven skin texture from the inside out. Our lasers leave healthy skin behind for quicker healing and shorter recovery time. The results of this treatment can last for years. Your skin will be evaluated by a certified laser technician and appropriate settings will be chosen. Downtime is variable based on the settings used and the client's needs. It can be anywhere from three days to ten days.
Non-ablative laser skin resurfacing doesn't remove any layers of skin. This treatment stimulates collagen growth that helps improve skin texture and tone over time. It uses different wavelengths of light to target different cosmetic concerns. Our GentleLase PRO is the most advanced FDA-approved laser for providing safe and effective treatments. This is used to target pigments in the skin to reduce redness, hyperpigmentation, and sun damage. This laser is absorbed by only the cells that contain excessive concentrations of pigment. It does not affect the surrounding tissues or remove the normal skin color. The heat generated by the laser energy breaks up the pigment while stimulating new collagen formation. Non-ablative laser resurfacing is less invasive and doesn't require as much recovery time as ablative laser skin resurfacing.
When Should You Get Laser Skin Treatment in Fort Collins?
We recommend getting your laser skin treatment in Fort Collins between September and March when there is less sun exposure. March is the last month that Restore Beauty performs laser skin treatments, so now is your last chance! Laser-treated skin is extremely sensitive to sun exposure. It is important to wear sunscreen after your treatment, no matter what time of year it is. Sunscreen will prevent further sun damage and aging, and it will make your results last longer.
If you have signs of aging, sun damage, or acne-related skin concerns that haven't been effectively treated with over-the-counter products, laser skin resurfacing could be for you. This procedure is not suitable for people with active acne breakouts. For our clients whose skin type is not appropriate for laser treatments or for those with severe skin laxity, we have the latest in skin tightening treatments called FaceTite. Stay tuned for future blogs on this new and exciting treatment. Don't forget, Restore Beauty has numerous options for every skin type and ethnicity. Our licensed providers will help choose the right treatment for you.
If you've been searching for a laser skin treatment in Fort Collins that can help you achieve your beauty goals, then you need to check out our laser services at Restore Beauty Clinic. We can get you the skin you've always dreamed of. Call 970-278-0900 or contact us online to schedule your free consultation today!